Eirik Bruun Ingebretsen Wins US World Grip Championships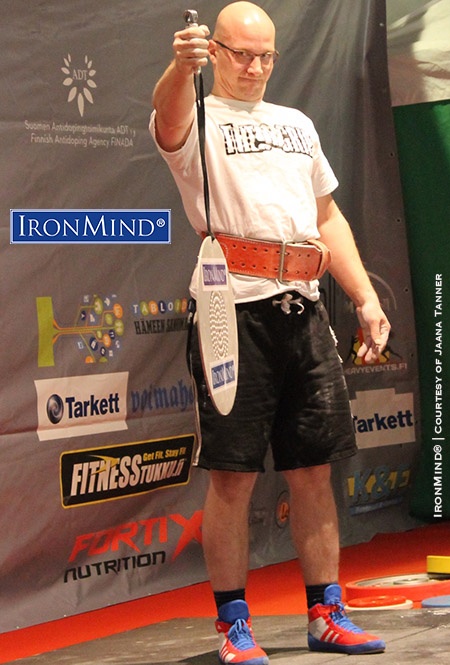 Holding off his countryman, Thomas Larsen, and winning on count back, Eirik Bruun Ingebretsen (Norway) defended his open weight category title at the 2016 US World Grip Championships.


"The competition was really tight with very good results and Erik edged out his countryman Thomas Larsen by count back in event wins," contest organizer and referee Jyrki Rantanen reported to IronMind. "Third spot went to Juha Lehtimäki (Finland), who pulled 200kg in one-arm deadlift and was followed by Arto Joronen and Lucas Lindberg.


"In -93kg Jouni Mähonen was teased by the newcomers Tuomas Maunola and Arto Karppinen, but Jouni took the title.


"In -83kg the winner was Niko Junnilainen, and women´s classes went to Leena Nurminen (-72kg) and Jaana Tanner (open class).

"On IronMind events, we saw one of the greatest levels ever on Finnish soil.

"After successful lifts of 37,3 kg Jouni Mähönen and Tuomas Maunola tried new world record weights on the IronMind Hub, but this time 39,55kg was too much, but there was air under the weight, so it might be coming 2017.
"Also, in Little Big Horn we saw the first time an 100-kg attempt by Thomas Larsen after succeeding 95kg easily," Rantanen said.
      
                               ###



You can also follow IronMind on Twitter and on Facebook.                        



Want to talk grip, strongman, weightlifting . . . everything strength? Visit the IronMind Forum.