Dubai in Dispute: WSF, ASF, IFSA or ???
Hardly had the story about Vlad Redkin's plan for a WSF contest in Dubai on April 5, with Omid Amiri as the promoter, hit the airwaves before longtime strongman leader Marcel Mostert contacted IronMind® to take issue with the claim as reported in IronMind® news earlier today.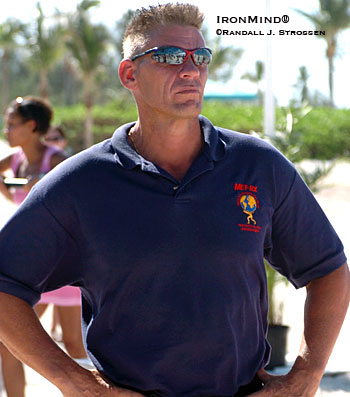 Long regarded by IronMind® as having a sharp eye for the future in strongman, Marcel Mostert told Randall Strossen today that something big is on its way, and the Dubai contest on April 5 is part of it. IronMind® | Randall J. Strossen photo.

Not leaving the intensity or direction of his feelings to chance, Mostert directly challenged the claim. Vlad Redkin stuck by his story, as told to IronMind®, and Omid Amiri told IronMind® that his intention was not to get dragged into any political battles, but he said that he could not directly answer the question of affiliation at this time.

Returning to Marcel Mostert, IronMind® learned that, as rumored and as stated earlier by Christian Fennell, big changes are coming to IFSA, and the impact will touch multiple corners of the strongmen world.

More details will follow, including specifics about, "12 really big competitions . . . and one of them is Dubai."