Doubles: Schmitz on the Lifts
Doubles aren't just for drinks: Read the latest "Jim Schmitz on the Lifts" and see what doubles can do to help your lifting - whether you're training for the next Olympics or just hope to clean and jerk your body weight someday, doubles have a place in your training.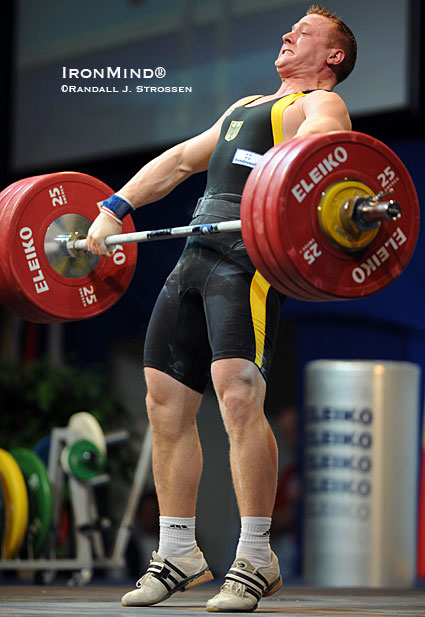 Juergen Spiess (Germany) - shown ripping this 178-kg snatch in the 94-kg category at the 2009 European Weightlifting Championships - is a product of training that includes plenty of doubles, not just limit singles, and this is one of the reasons why his one-rep max is so high. IronMind® | Randall J. Strossen photo.

Get the inside story on how to use doubles effectively in your own training - learn directly from three-time USA Olympic Weightlifting Team coach Jim Schmitz by going to the Training Articles button at the top of the IronMind® home page. Or, you can go directly to the "Schmitz on the Lifts" index page.

Next workout, make yours a double!