Double Extreme: Russian Strongman Goes Arctic
With a nod of appreciation to SCL's IceMan, Russian strongman competitors Misha Kolyaev and Elbrus Nigmatullin are bringing the sport to Russia's Arctic region and Sergei Klimatov reported on the announcement of this "double extreme" competition for IronMind.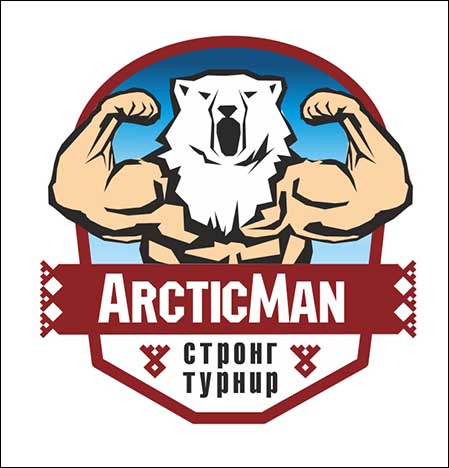 How about strongman in temperatures that might hit -50 degrees Celsius (that's about -58 degrees Fahrenheit)? "Double extreme" might be an understatement for the upcoming ArcticMan strongman contest in Russia. IronMind® | Image courtesy of Misha Koklyaev/Elbrus Nigmatullin


Double Extreme: The First Russian Strongman Contest in the Arctic
by Sergei Klimakov

The city of Nadym on the cold peninsula of Yamal (Russia) accepts on 1st March a strongman contest. This is the region of the Russian Arctic with winter temperatures down to -50 degrees Celsius, and this is the first Arctic strongman challenge in Russia, called "ArcticMan". "ArcticMan" is prepared by two well known Russian athletes - Misha Koklyaev and Elbrus Nigmatullin - and local authorities. In connection with a national holiday of aboriginals of Yamal, 10 athletes from Siberia, ice cold weather, directly on snow, six heavy events (Log lift, Farmer's Walk, Conan Circle, Car Deadlift, Arm-Over-Arm Bus Pull, Sack Сarry) - this is "ArcticMan". Misha and Elbrus will work as as the referee and the commentator in this contest.

Elbrus said: "ArсtiсMan follows in the footsteps SCL IceMan Сhallenge. We pay tribute to the heads of SCL who offered and realized an unusual format of winter competition. This format is attractive to Russia. Strongman and extreme weather often go hand in hand, but it is almost always hot. Now in Nadym we for the first time in Russia want to test athletes in extreme cold".

Misha already participated in "IceMan". Based on this experience, Koklyaev warns athletes, "At -20 degrees Celsius already comes also the need for special clothes, shoes, ointment. The risk of injury is high," says Misha, "and this factor gives more brutality."

###



Want to talk strength? Join the IronMind Forum.

You can also follow IronMind on Twitter and on Facebook.