Don Wilson Golden West Open Weightlifting Competition
Northern California has long been a hotbed of Olympic-style weightlifting in the USA and in a few days the Don Wilson Golden West Open will fill the weekend with some very competitive lifting.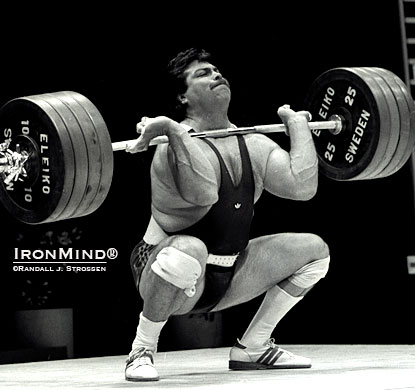 Raised on a Salinas, California ranch, Mario Martinez got so strong that he'd bend his lifting bars, but no problem because Mario would straighten them out with a hammer and keep training. Mario Martinez was the last American to medal in men's weightlifting at the Olympics—come to the Don Wilson Golden West this weekend and you might see the next one. IronMind® | Randall J. Strossen photo.

1980 Olympian and Pacific Weightlifting Association president Butch Curry said, "This is the first Golden West Open that's been two days since the one in 1990. It's the longest continuous running open meet in the country. This is the 47th."

Click here for details.
###

Want to talk strength? Join the IronMind Forum!

You can also follow IronMind on Twitter.