Derek Poundstone: "Strongest Ever" for the Arnold
"As far as the Arnold, I'm planning on coming in the strongest ever," Derek Poundstone told IronMind.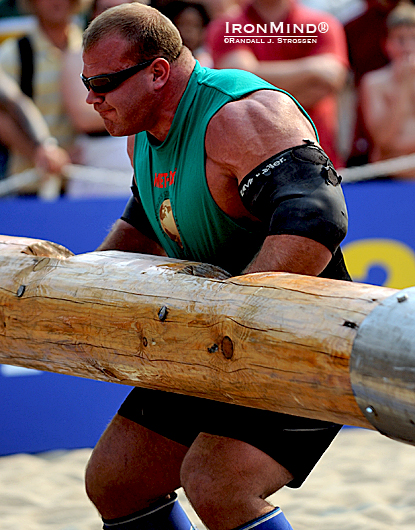 Derek Poundstone came into the World's Strongest Man 2010 beat up, but he decided that rather than sit out a contest he was unlikely to win, he'd persevere and give it his best shot—just as he always does. IronMind® | Randall J. Strossen photo.


Strongest ever are magic words for everyone in a strength sport, and when the context is the list of major strongman contest victories held by Derek Poundstone upping the ante yet another notch is worth a double take.

"The bane of my existence has been injuries," the hard charging Poundstone said. "There no doubt in my mind I can win them all if I can avoid injury.

"It's such a fine line I dance. My training is worse then any competition by far and I hate the idea of throttling back!!"

###


Want to comment on this article or just want to talk strength? Join the IronMind Forum!

You can also follow IronMind on Twitter.