Derek Poundstone Ripping Through America's Strongest Man® Contest
Setting a hot pace, Derek Poundstone ripped through the first day of the America's Strongest Man® contest, winning the first three events.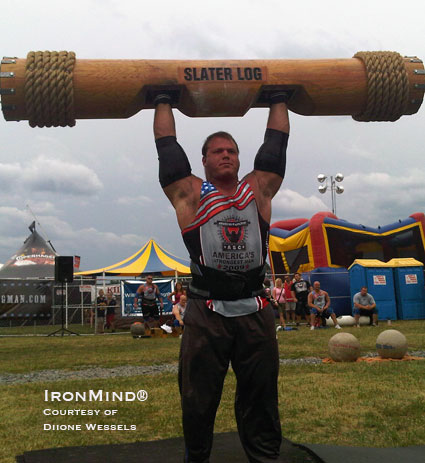 Sweeping the first three events on the opening day of the 2009 America's Strongest Man® contest, Derek Poundstone pushed well ahead of the rest of the field and his performance included hitting his first 400-lb. log press in competition. IronMind® | Photo courtesy of Dione Wessels.


Poundstone opened the competition by smoking the field on the tire flip, which he followed with another win in the max log, where strongman videographer Garrick Daft reported that Derek Poundstone hit "his first 400 in competition!" Add a win in the farmer's - keg medley and it was a perfect start after three events for Poundstone.

After three events, here are the top five, overall:

1. Derek Poundstone - 51 points
2. Marshall White - 40
3. Van Hatfield - 37
4. Travis Ortmayer - 35.5
5. Andy Vincent - 34.5

The America's Strongest Man® contest continues on Sunday.