Longtime grip guy David Horne has launched a new site "devoted to grip strength."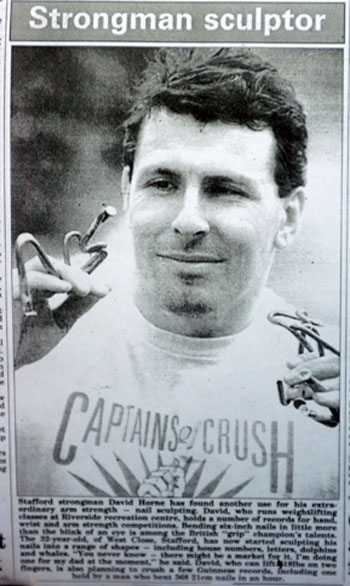 As an indication of his grip-related experience, consider that David Horne sent IronMind® this clipping more than ten years ago. IronMind® |

David has been active in many facets of the grip world and has a wealth of experience, so if you are into grip strength, be sure to stop by David Horne's website for a visit.