Dan McKim Wins IHGF World Highland Games Championships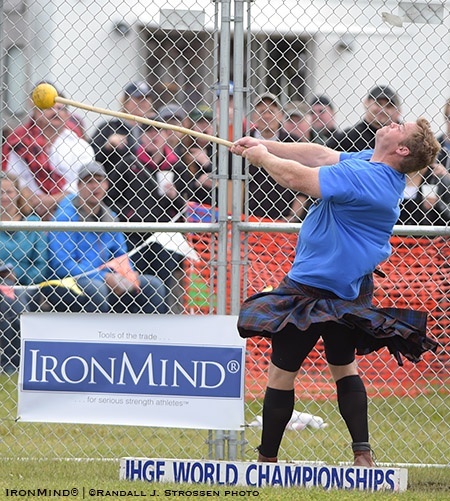 2016 IHGF World Highland Games Championships: Dan McKim Makes It Number Four
by Elizabeth M. Hammond
IronMind Enterprises, Inc.

Building on his lead from day one, Dan McKim (USA) outdistanced challenger Matt Vincent (USA) to win the IHGF World Highland Games Championships for a fourth time.

Vincent was second with Lukasz Wenta (Poland) turning in a commendable performance for third. 

In the Braemar Stone, Wenta was second, with McKim and Vincent in third and fourth place, respectively, all within inches of each other. 



Vincent shined in the 28-lb. weight for distance, taking first to McKim's second place finish and going for the Alaska field record with extra attempts and coming very close, just shy by 2-3/4". 



Vincent's chances for the title dissolved in the 22-lb. hammer, where he fouled on his first attempt and placed sixth overall. McKim was first and Wenta third.



In the weight-over-bar, McKim and Vincent tied at 16', missing 17', which Wenta made—the only one to do so, and he set a new field record in the process.



Not one to be discouraged, Vincent made a heroic 10:00 on the challenge caber—the only athlete to turn the stick—to top off the day and bring the crowd to its feet. 



The three podium finishers took home specially designed trophies by Carl Hild depicting the massive hands of Bill Kazmaier picking a caber; the first place trophy is hand-carved Alaska snow marble and weighs about 40 lb.; second and third place trophies were cast from the original at a local foundry.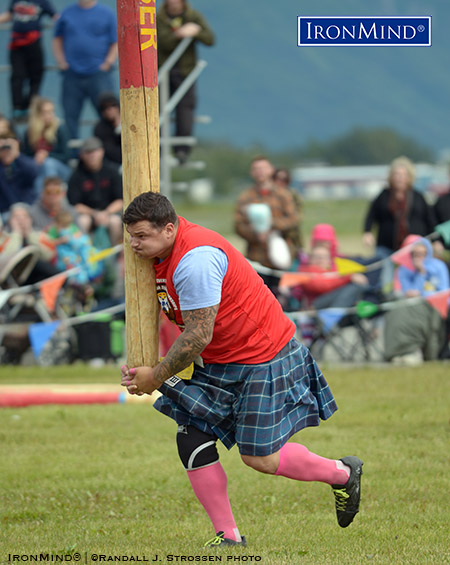 "Some people think the winner of the caber is the best thrower," said Matt Vincent, tongue in cheek. " . . . . I'm one of those people." Vincent was the only man to turn the challenge caber at the 2016 IHGF World Highland Games Championships. IronMind® | ©Randall J. Strossen photo


                                                                    ###



Follow IronMind on Twitter and on Facebook.


Want to talk strength? Visit the IronMind Forum: Strongman, grip, Highland Games, Olympic lifting, stones and more.