Chen Lijuan Breaks 2 World Records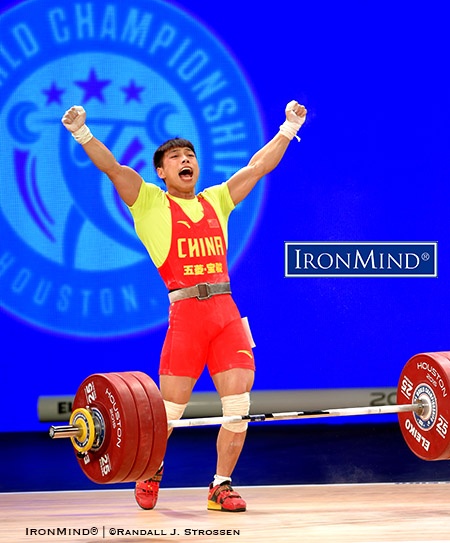 Houston—The world record pace continued at the 2015 IWF World Championships in Houston, Texas.



Weightlifting powerhouses China and North Korea were once again in the spotlight in the men's 62-kg class as China's Chen Lijun squared off with North Korea's Kim Un Guk.


Kim won the snatch with a best lift of 151 kg, one kilo ahead of Kim, and Valentin Hristov (Azerbaijan) marked his return to competition by picking up the bronze medal in the snatch with 141 kg.

Chen continued to shine in the clean and jerk, making 179 kg on his second attempt, a weight Kim missed on his third attempt—giving China the gold medal in the total as well as in the clean and jerk, but wait, Chen had one more attempt left.

Calling for 183 kg, going for the world record in both the clean and jerk, and the total, Chen proved once again that while his lifting style might well have some unorthodox elements, it is unquestionably successful.

Full results are available on the IWF website.
 
                                                                     ###



Follow IronMind on Twitter and on Facebook.


Want to talk strength? Visit the IronMind Forum: Strongman, grip, Highland Games, Olympic lifting, stones and more.