Captains of Crush® Gripper Certifications at the Olympia
If you will be at the Olympia this weekend and are ready to go for your certification on the No. 3, No. 3.5 or No. 4 Captains of Crush® Gripper, please contact IronMind® because Wade Gillingham, who will be running the GNC Grip Gauntlet, will be available as an official referee.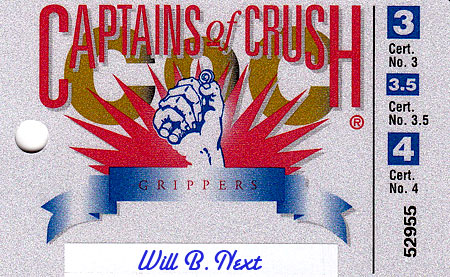 Have you earned your stripes yet in the grip-strength world? If you're ready to strut your stuff, Wade Gillingham can help you get full credit for your world-class grip. IronMind® | Image courtesy of IronMind® Enterprises, Inc.