Canada's Strongest Man: Jean-Francois Caron Wins
"Jean-François Caron won his third Canadian title this weekend at Expo-Québec," Jean Fréchette reported to IronMind.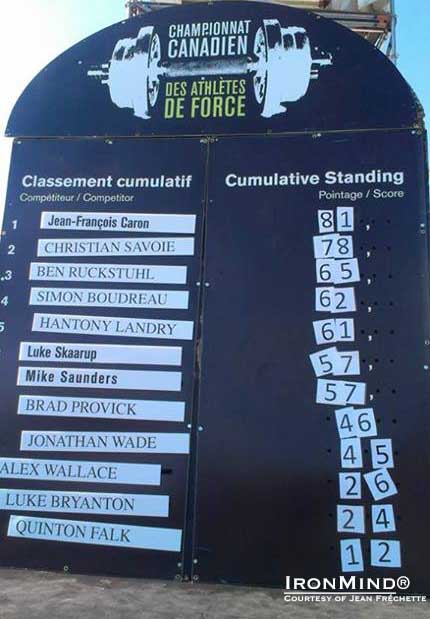 Coming from behind after five events this weekend, Jean-François Caron won the 2013 Canada's Strongest Man contest. IronMind® | Courtesy of Jean Fréchette



"After 5 events, Caron was behind Christian Savoie by 9 points and managed to win with a score of 81 points. Savoie did 78 and the new Ontario Strongman, Ben Ruckstuhl, finished 3rd with 65 points."

#

Want to talk strength? Join the IronMind Forum: http://www.ironmind-forum.com

You can also follow IronMind on Twitter and on Facebook.