California Armwrestling Championships
Want to pull for fun, bucks and a really big state title?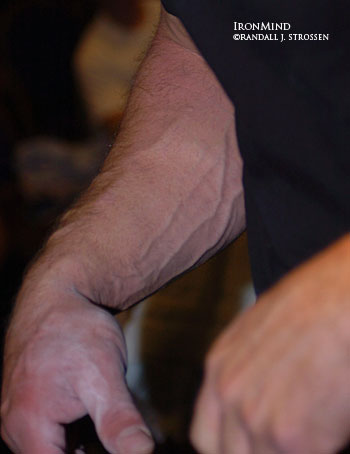 Even at rest, the right forearm of John Brzenk says something about why he's the top dog armwrestler that he is. IronMind® | Randall J. Strossen, Ph.D. photo.

The California Armwrestling Championships are this weekend in Red Bluff (at the Tehama District Fairgrounds), and here's your chance to see if your claim of "never being beaten at armwrestling" really means you've never pulled against anyone stronger than your little sister.

Pro/Open, Juniors, Amateur and Ladies' classes. This contest is being put on by Bill & Ginger Collins/ArmWorld Promotions, and for full details, please call (209) 826-2873 or email billco1@pacbell.net.