Building Muscular Size and Strength
It's easy to find training routines that should come with a bottle of aspirin - not for the aching muscles, but rather for the headache you'll get reading a description of the program.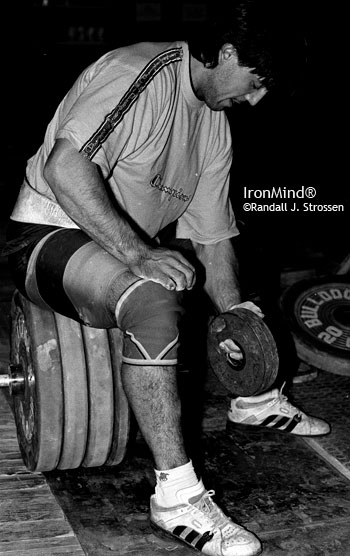 It should come as no surprise that one of the three keys to gaining muscular size and strength is hard work, and about ten years ago, it became fashionable in some circles to talk about how hard one trained. Zlaten Vanev - a favorite of longtime IronMindians - isn't talking and he isn't curling for bigger biceps in the Sofia gym where the Bulgarian national weightlifting team was training in 1998 - he's rehabilitating his arm. Vanev had already broken his arm once at that point on an attempted world record jerk, and before he was done, he would add two more broken/dislocated arms to his legacy. "Clap for the Wolfman" and consider that the next time you're ready to tell yourself or someone else how hard you train. IronMind® | Randall J. Strossen photo.


The funny thing, though, is that the basics are really very simple, and if you want to know the essence of what it takes to get bigger and stronger, be sure to read the latest "From the Quarry" by Steve Jeck.

Follow the menu from the Training Articles button at the top of the IronMind homepage to Steve Jeck's "From the Quarry."