Bruce Aitken Wins at Braemar
In front of Her Majesty the Queen and a crowd of 20,000 spectators, Bruce Aitken won the Royal Braemar Gathering today, "claiming yet another Glenfiddich Championship League win," reported Francis Brebner.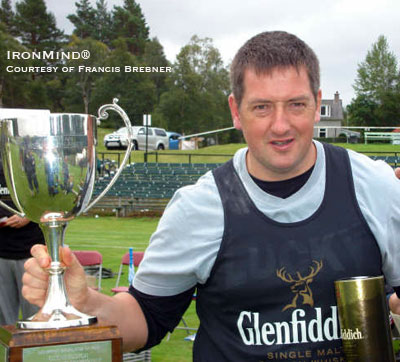 Ready to celebrate and with a great reason to do so: Bruce Aitken won at Braemar today. IronMind® | Photo courtesy of Francis Brebner.
"Ryan Vierra won the Norman Murry Caber Challenge and the 56-lb. weight for distance," Brebner added.

Full report to follow.