Cadillac Jack's Gaming Resort in Deadwood, South Dakota wants armwrestlers and poker players.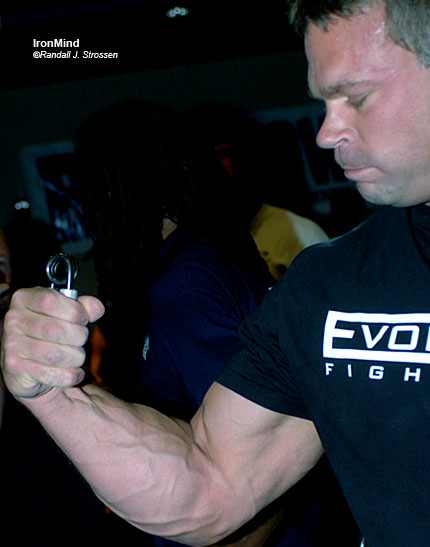 If you think you've got a deadly forearm, or a deadly hand, come to Cadillac Jack's in Deadwood, South Dakota to pull hard and play a little poker, too. Top armwrestler John Brzenk, who is closing in on the No. 3 Captains of Crush® Gripper, sports a no-bluff forearm that combines plenty of show with even more go. IronMind® | Randall J. Strossen, Ph.D. photo.
US Armwrestling Executive Director Denise Wattles told IronMind® that she had to pull a rabbit out of a hat when a major sponsor pulled out at the last minute, but thanks to her efforts and the folks at Cadillac Jack's, the Brawl For It All is all green lights. The contest is set for March 31 and April 1, with pro and amateur classes, for men and women.

For full details, please check USArmwrestling.com or call (406) 245-1560.