Black Sea Cup: Armlifting in Crimea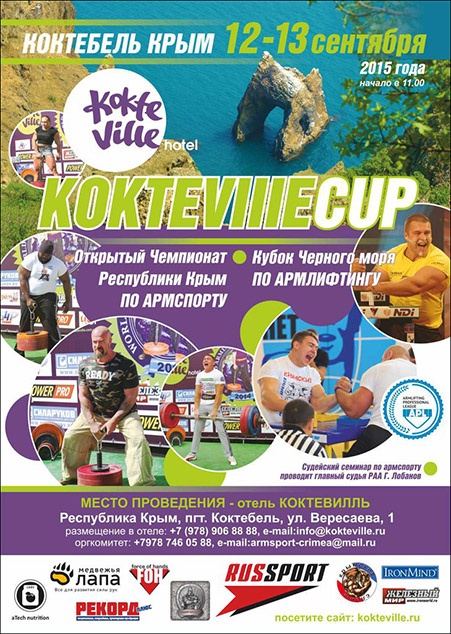 The Armlifting Black Sea Cup will be held September 12 - 13, in Koktebel, Crimea, at the Hotel Kokteville.

Armlifting—a sport built around the IronMind Rolling Thunder, Captains of Crush (CoC) Silver Bullet and the Apollon's Axle— continues to grow, and has close ties to the arm wrestling as well as the grip strength communities.


                                                         ###



You can also follow IronMind on Twitter and on Facebook.                       



Want to talk strength?  Join the IronMind Forum.