Big, Strong & Beautiful: Eat Like Benedikt Magnusson
"Just wanted to let you know that at last the book is FOR SALE!!! Yipppeeee!!," Gemma [Taylor] Magnusson reported to IronMind this morning.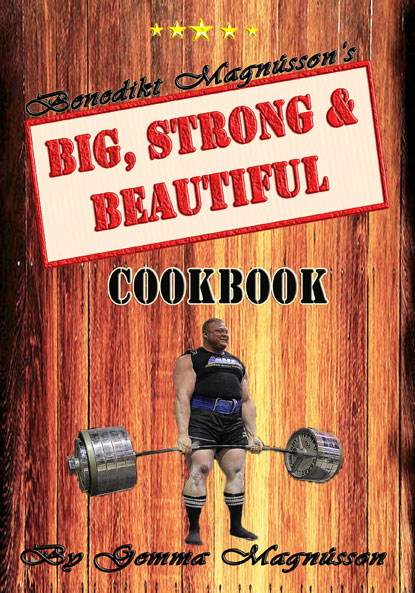 If Gemma Taylor can't get you excited about eating big—even post-holidays—maybe you're not interested in being a strongman or a super. IronMind® | Courtesy of Gemma Magnusson.


"http://www.lulu.com/spotlight/gemmamagnusson is currently the only place that this is being sold. 20% off for the first 10 customers!!

"How exciting!! Now everyone can be Big, Strong & Beautiful just like Benedikt!!!," said Ms. Magnusson, hungry to share her view of how to eat well.

###

The IronMind Forum: discuss this article, talk strength, get help with your training.

You can also follow IronMind on Twitter.