Big Names, Big Numbers at 2016 Visegrip Viking Armlifting Challenge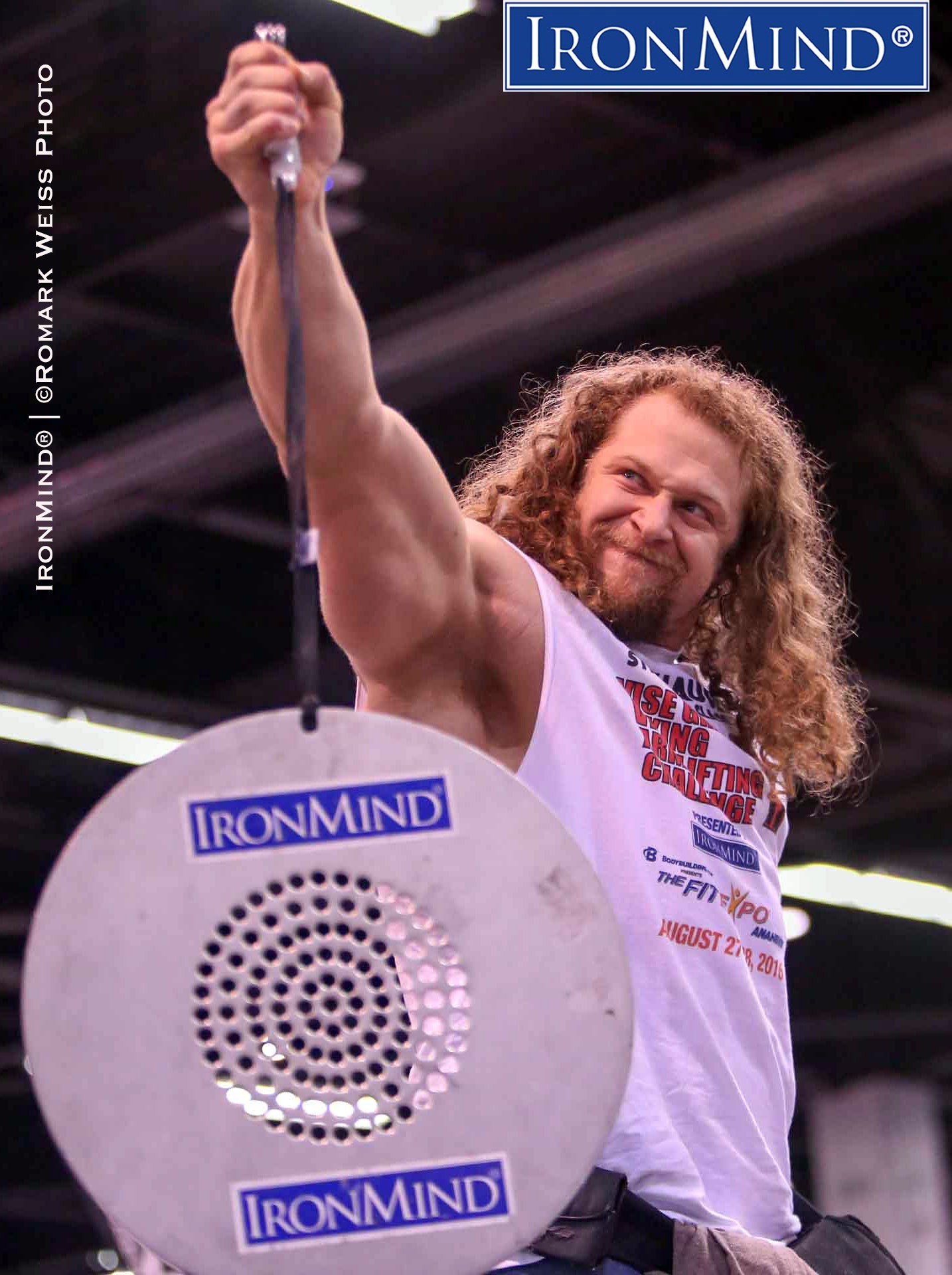 The Anaheim FitExpo hosted Odd Haugen's Visegrip Viking Armlifting Challenge and there were lots of fireworks, courtesy of Martins Licis, Odd Haugen, John Machnik and Jon Call.

Licis, who just returned from the World's Strongest Man contest is on a roll: with such lifts as 271 lb. on the Rolling Thunder and 464-lb. on the Apollon's Axle double overhand deadlift, he's going to be a force to be reckoned with in the grip strength world.

"He's so young, 25, that he's at least 10 years from his peak in grip strength," Odd Haugen said of  Licis.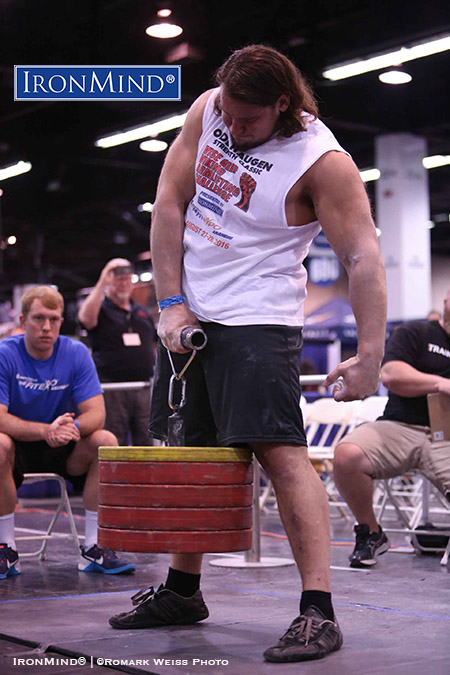 Martins Licis is hitting his stride, adding grip strength to his accomplishments in mas wrestling and strongman. Licis hit a most impressive 271 lb. on the IronMind Rolling Thunder, part of the winning pace he set at the 2016 Visegrip Viking Armlifting Challenge at the Anaheim FitExpo. IronMind® | ©Romark Weiss photo


Haugen, about four decades Licis's senior, placed third overall, with lifts that were especially impressive considering that Haugen is scheduled for hip replacement surgery in a couple of weeks.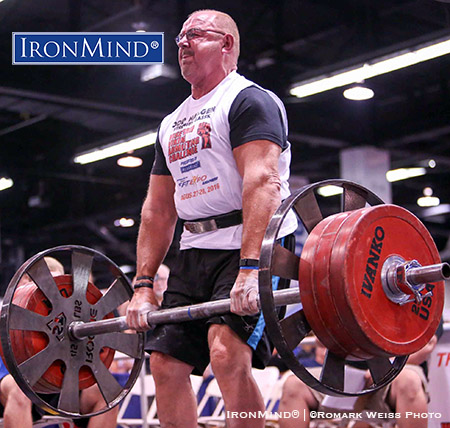 He'll lift more with one leg than you might with two: even when hampered by a hip on the verge of being replaced, Odd Haugen pulled an impressive 442-lb. double overhand deadlift on the IronMind Apollon's Axle at the Visegrip Viking Armlifting Challenge. IronMind® | ©Romark Weiss photo



John Machnik, who distinguished himself at Haugen's contest at the San Jose FitExpo earlier this year, grabbed second place, and Jon Call, placing sixth overall, showed he's a definite contender with his most impressive debut in armlifting.

                                      ###



You can also follow IronMind on Twitter and on Facebook.                        



Want to talk grip, strongman, weightlifting . . . everything strength? Visit the IronMind Forum.