Bending Arms in California: Upcoming Armwrestling Contests
Ace referee, fearsome master competitor and one funny emcee, Mr. Everything in armwrestling, Bill Collins has announced three armwrestling contests in California.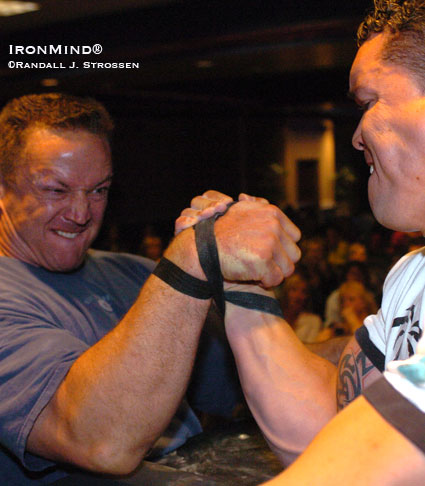 Californian Eric Woelfel (left) locks up with Brazil's Marcio Barboza (Boomtown, NV 2004). IronMind® | Randall J. Strossen photo.


On May 30, at the Bud Light/Patterson Apricot Fiesta, there will be a Pro/Am armwrestling championships in Patterson, California. The Nevada Country Fair Armwrestling Championships will be held on August 8 (Grass Valley, California), and on September 5, it's the Newman Fall Festival Armwrestling Championships (Newman, California).