Back to the Future: Classic IronMind T-Shirts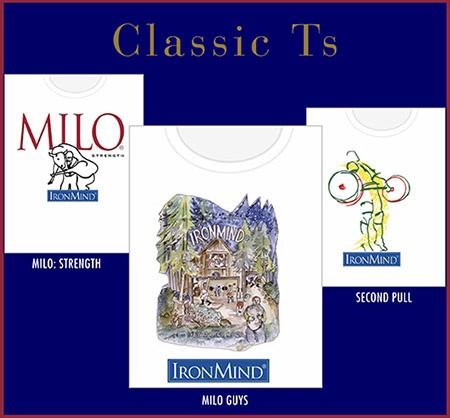 Maybe you had one (or more) of these the first time around and need a new one, or maybe these first appeared before you started lifting, but either way, this is your lucky day.

Grab a classic turn-of-the-century IronMind T-shirt: MILO Guys, Milo of Crotona, Second Pull, and if you want all three, here's a package deal.


                               ###



You can also follow IronMind on Twitter and on Facebook.                        


Want to talk grip, strongman, weightlifting . . . everything strength? Visit the IronMind Forum.