Armlifting in Estonia: Who Will Prevail on the Rolling Thunder?
Alexey Tyukalov, world record holder on the Rolling Thunder, is in Tallinn, Estonia today for "an annual sports competition," that will include a grip strength competition.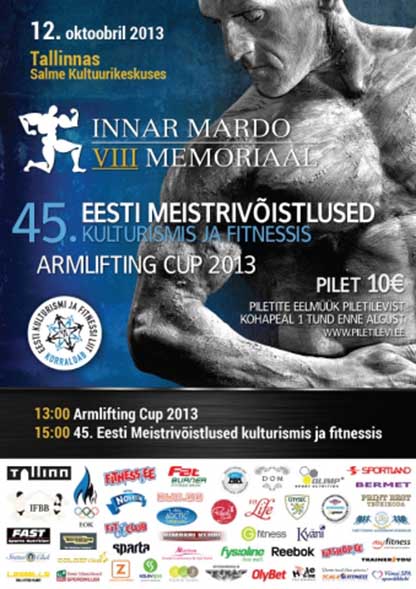 Tallinn, Estonia will feature a grip strength competition at its annual sports festival, with the Rolling Thunder® ready for all challengers. IronMind® | Image courtesy of Alexey Tyukalov


"They have bodybuilding IFBB, fitness, powerlifting and armlifting," Tyukalov told IronMind.

"We will have Rolling Thunder from our [armlifting] repertoire. The best Estonian sporstmen and sportsmen from neighboring countries will attend. The biggest stars are Andrus Murumets and Ott Kivikas."

Andrus Murumets, a top competitor on the professional strongman circuit a few years ago, is also a former world record holder on the Rolling Thunder and is certified on the No. 3 Captains of Crush gripper—even those accomplishments do not tell the full story of his prodigious grip strength.

The winners of this competition will receive IronMind gift certificates.


#

Want to talk strength? Join the IronMind Forum.

You can also follow IronMind on Twitter and on Facebook.