Arm Wrestling at the Port Authority
"More than 80 men and women are expected compete for the chance to be crowned White Castle Empire State Golden Arm Champion," said New Arm Wrestling Association (NYAWA) president Gene Camp—and the contest is free for spectators.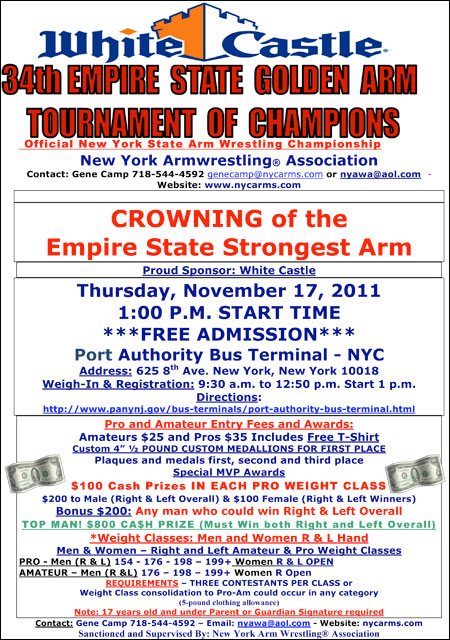 The NYC Port Authority Bus Terminal will host the 2011 White Castle Empire State Golden Arm Championships, featuring some big name arm wrestlers as well as giving amateurs a chance to pull. IronMind® | Courtesy of NYAWA.


For full details, please visit the NYAWA website.

###

The IronMind Forum: discuss this article, talk strength, get help with your training.

You can also follow IronMind on Twitter.