Arild Haugen and Norway's Strongest Man: He's In
"I decided three days ago to enter Norway's Strongest Man," Arild Haugen told IronMind® today.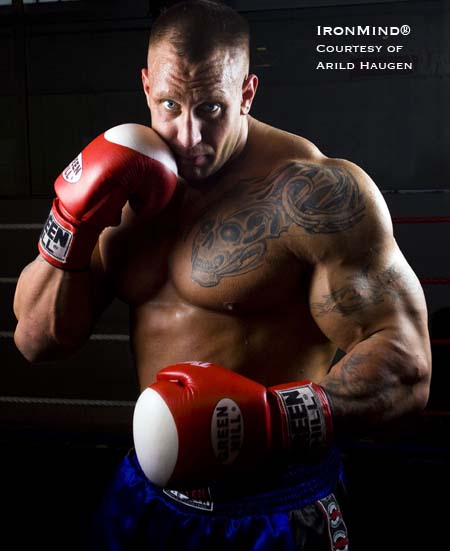 Arild Haugen has been training for his boxing debut, but he said he will be joining the field at the 2009 Norway's Strongest Man contest. IronMind® | Photo courtesy of Arild Haugen.

The man dubbed "The Emperor of Stones" said, "I haven't been training strongman at all since WSM 2008, but I think I can do ok, still. My weight is about 132 kg right now and I have very good condition. I thought I would at least do my best to give the guys a fight at the Norwegian championship. The lineup this year is very good. The top four guys are on a very high international level, but I am entering this competition mostly for fun and to help out Svend and the strongman sport in Norway.

"We are also planning a small exhibition of boxing in the great Viking Power Challenge in Stavanger in June. I think I will be the world's strongest boxer," Arild added.

"I am training three times a day: 1 hour of hard cardio, 1.5 hours of boxing and 1.5 hours with weights. My boxing career is going great and I have made a big improvement and we are now planning our first real fight in September, probably in Denmark or Germany."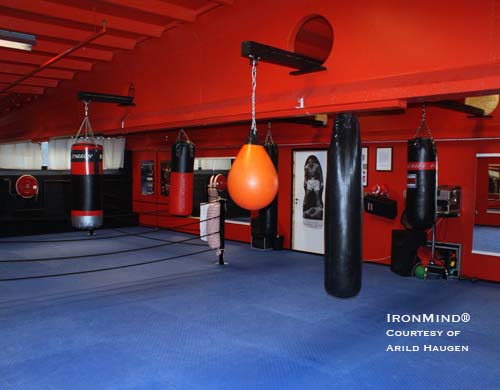 This is Arild Haugen's private boxing gym - quite a setup. IronMind® | Photo courtesy of Arild Haugen.