Arctic Strongman: "Who is the Iceman?"
Saying, "The competition will be fierce in the exotic and demanding environment," which happens to be the Arctic, the official release for the Iceman Challenge promises to "bring together the world's strongest men," while posing this challenge: "Who has the [highest] pain threshold to become Iceman Champion?"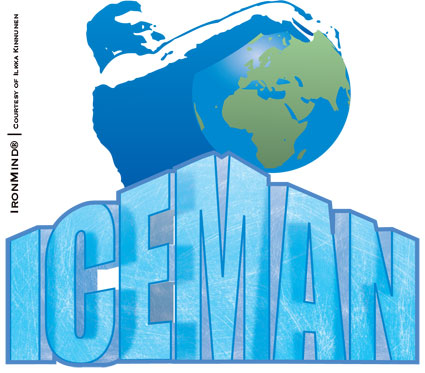 Kuusamo, in the Finnish Lapland, will bring new challenges to the strongman world and it will add Arctic weather to the challenges. IronMind® | Artwork courtesy of Ilkka Kinnunen.


Already on the start list are Tomi Lotta, Jani Kolehmainen, Zydrunas Savicksas, Matt Wanat, Warick Brant, Andrus Murumets and Agris Kazelnicks. The rest of the starting field will be named by the end of the year.

Scheduled for March 21, this one-day contest will have six events, "including Truck Pull with harness and rope in the middle of a lake on ice, Log Lift up in the mountains, Farmer's Walk, Arm-over-Arm with beautiful Lapland women sitting in a sleigh, Loading, and the last event will be announced by the end of this year. All these competition events will be done in three different, unique destinations."

And if that's not enough, IronMind® was told that the show will reach 900 million viewers worldwide.

Stay tuned for more details.