Andrei Sharkov Shines at LA FitExpo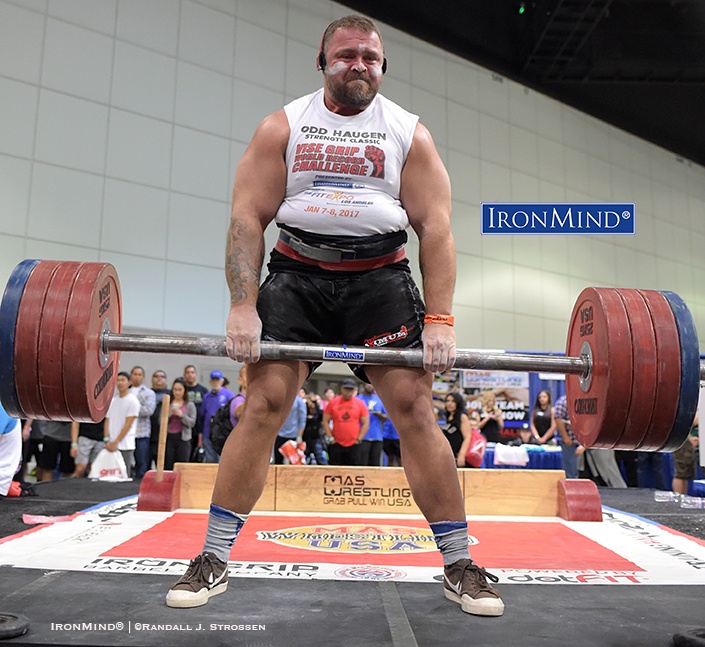 For Andrei Sharkov, the long trip from Crimea to California was worth its distance in gold because Sharkov took top honors on the prestigious IronMind Apollon's Axle (double overhand deadlift) in Odd Haugen's grip contest at the 2017 Los Angeles FitExpo.

Not that Sharkov's victory was a cakewalk: three men made the top weight, 110 kg, but Sharkov, at 271 lb. (123 kg), was the lightest, which gave him the gold.

"I knew that the tournament Odd Haugen Strength Classic would have the strongest athletes, so was not expecting an easy fight. Very glad I got to win in this discipline, and for me it is a great honor. I am proud that I was able bring to my home, in Crimea (Russia, the trophy for first place in the IronMind Apollon Axle," Sharkov told IronMind.



"I came to the United States for the fifth time, and I can say that I really like the friendly attitude of the people, like the country, and a special thank you and Odd Haugen and Randall Strossen for the organization of this magnificent event. If it is within my power, I will come again and again.

"In the tournament Odd Haugen Strength Classic I made 210 kg, my best result of 2016 at the APL Armlilfting World Championships APL, I made 215 kg. My plan is take part in May at the 2017 Armlifting World Championships in St. Petersburg, and my goal will be to raise 215-220 kg.

"And, of course, I go to the competition in order to meet up with friends from the US team, and am looking forward to seeing you in Russia," said Sharkov.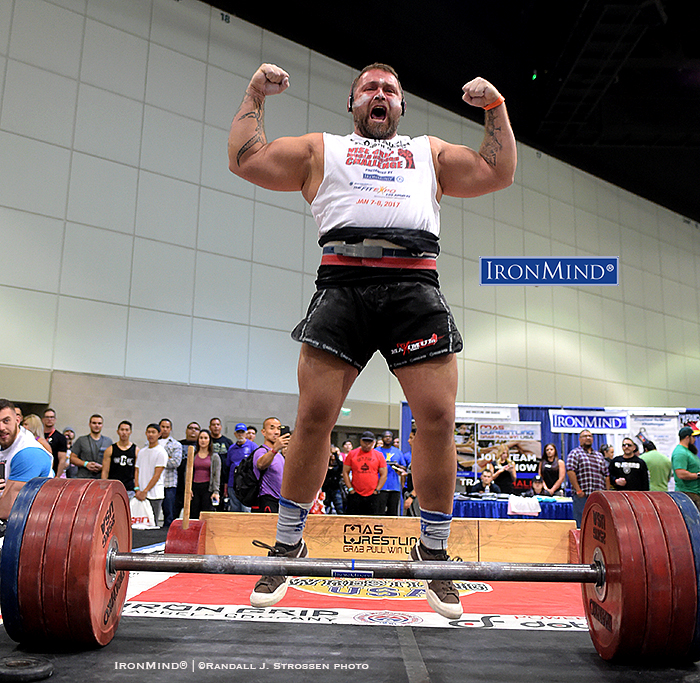 Time to celebrate: Andrei Sharkov knew it was a big lift . . . how big? It gave him the victory on the IronMind Apollon's Axle at the 2017 Los Angeles FitExpo. IronMind® | ©Randall J. Strossen photo


                                  ###



You can also follow IronMind on Twitter and on Facebook.                        



Want to talk grip, strongman, weightlifting . . . everything strength? Visit the IronMind Forum.