Andranik Karapetyan: Gold, Gold, Gold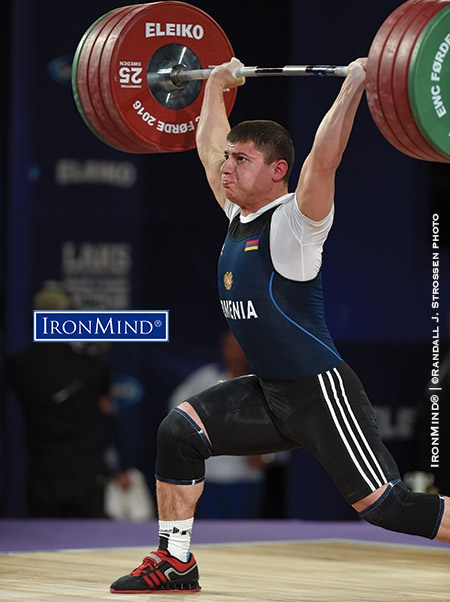 https://twitter.com/IronMindForde, Norway—Weightlifting powerhouse Armenia flexed its muscles in the men's 77-kg class at the 2016 European Weightlifting Championships, as Andranik Karapetyan won all three gold medals and his teammate, Tigran Martirosyan took home all three silver medals.



Karapetyan marched out to a 10-kg lead in the snatch, finishing with 170 kg, and Martirosyan settled for second place with a best lift of 160 kg.

The Armenian one-two continued in the clean and jerk: Karapetyan finished with an impressive 197 kg, 5 kg ahead of Martirosyan.

B-session sensation Dumitru Captari (Romania) went five-for-six, bagged all three bronze medals and finished with a 348-kg total, 4 kg behind Martirosyan.

                                                                    ###



Follow IronMind on Twitter and on Facebook.


Want to talk strength? Visit the IronMind Forum: Strongman, grip, Highland Games, Olympic lifting, stones and more.