America's Strongest Man: Website . . . Entry Forms
The America's Strongest Man contest has just launched its official website, which includes the entry form.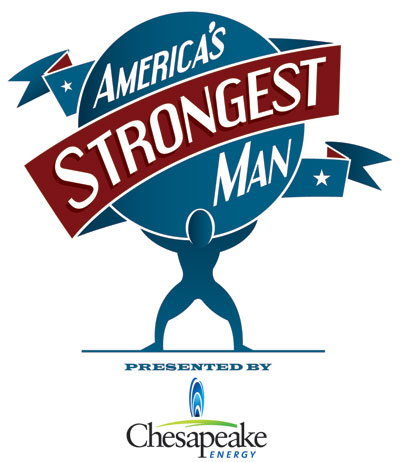 The America's Strongest Man contest logo has just been released and the official website launched. IronMind® | Image courtesy of Philip Pfister.

"Check the official website to download the entry agreement," 2006 World's Strongest Man winner Phil Pfister told IronMind®. "The entry deadline is May 1."

Mr. Pfister also sent IronMind® the revised event list:

Day 1 (Qualifiers): Medley, Log Clean and Press for reps
Day 2 (Finals): Keg Throw, Stones, Conan's Wheel
Day 3 (Finals): Truck Pull, Pressing Medley, Deadlift for reps

Phil Pfister urges competitors to "Please include biographical information, competitor profile, personal bests, good photos, etc. for the chance to be included in the pre-event promotional materials (program, posters, etc.)." And for potential advertisers, he said, "National advertising exposure" opportunities are still available.

Phil Pfister told IronMind® that he will not be competing in the contest, so there is one less two-meter tall, 155-kg body to have to overcome in the quest to claim the title, pick up the money and gain an invitation to World's Strongest Man.