America's Strongest Man Set for South Street Seaport (NYC)
ASC CEO Dione Wessels reported to IronMind today that the America's Strongest Man® contest will be in New York City on July 21–22.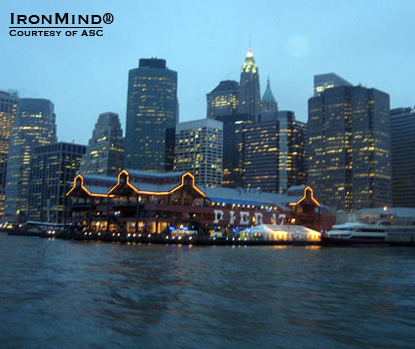 The 2012 ASC America's Strongest Man® (ASM) contest will be held on New York City's Pier 17. IronMind® | Courtesy of ASC.


"I think ASM is our biggest event of the year, and the timing and location should guarantee that this will be the best strongman show of the year!," Wessels said. 



"America's Strongest Man® 2012 will be contested in New York City on the famed Pier 17 at the South Street Seaport in Downtown Manhattan. 

'The July date and the amazing location should ensure that every big name in American strongman will be there to vie for the coveted title. This date should have no conflicts for those training for World's Strongest Man, the Olympia, or other events.

"I am excited to have ASM in the biggest city in USA!," said Wessels.

Watch IronMind for updates and visit ASC for all the details on ASM and other strongman contests.


###

The IronMind Forum: discuss this article, talk strength, get help with your training.

You can also follow IronMind on Twitter.