America's Strongest Man Postponed . . . Something Much Bigger is Coming to Charleston, West Virginia
Phil Pfister told IronMind® that it's official: the 2008 America's Strongest Man contest has been postponed.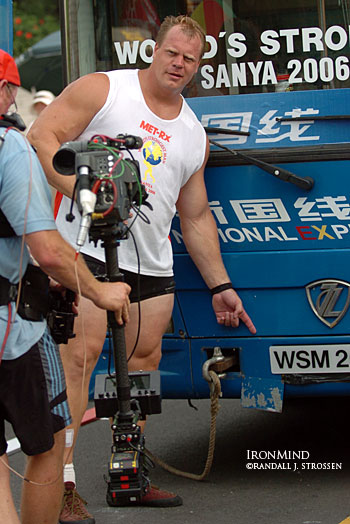 After winning the Truck Pull, Phil Pfister knew that he was on a roll and headed toward winning the 2006 World's Strongest Man title. IronMind® | Randall J. Strossen photo.

"Both the mayor of Charleston and the governor of West Virginia, who were major sponsors of America's Strongest Man, have decided to postpone that contest until 2009 in order to concentrate on an even larger, more prestigious contest this fall," Pfister told IronMind®. "There simply were not the resources to do both contests this year."

All America's Strongest Man competitors have been notified, Pfister said, and their entry fees are being returned.