America's Strongest Man®: Mr. Olympia Weekend, Muscle & Fitness Coverage
"Randy, since we are having an open nationals and are taking up to the top 12 to ASM [America's Strongest Man®] at the Olympia, this will not only be the most competitive ASM, but also this year's event has had the most publicity thanks to Muscle & Fitness and Flex magazines since 2004," American Strongman Corporation president Dione Wessels told IronMind® today.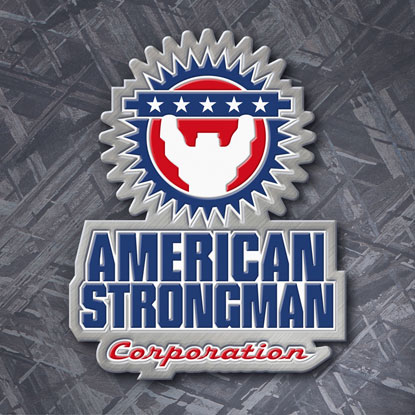 The America's Strongest Man® contest is set for the Mr. Olympia weekend in Las Vegas. IronMind® | Artwork courtesy of American Strongman Corporation. 



"With that being said, we announced the date and location as early as January 6, 2010 so that other organizations could work around America's Strongest Man," Wessels said.

"Muscle & Fitness magazine will be doing a feature on the event leading up to it and then following the event as well," Wessels said. For the first feature, due out in the September issue, we are announcing the events for ASM." The official press release notes that the September issue of Muscle & Fitness is due on the newsstands on July 19, so strongman fans and competitors don't have too much longer to wait to find out what challenges are in store for the strongman competitors in Las Vegas.

Stepping back from ASM for a minute, the U.S. National Championships are "open to all active American Strongman Corporation athletes and are free for fans," Wessels said, kind of a nice twist in a time when a lot of people are tightening their belts.

For full details, please visit the official Mr. Olympia and ASC websites.


Want to talk strength? Join the IronMind® Forum!

You can also follow IronMind® on Twitter.