Aaron Neighbour Withdraws from the 2010 IHGF World Heavy Events Championships
Carl Jensen, Athletic Director of the Victoria Highland Games Association, told IronMind® today that defending IHGF world champion Aaron Neighbour has withdrawn from the this year's competition.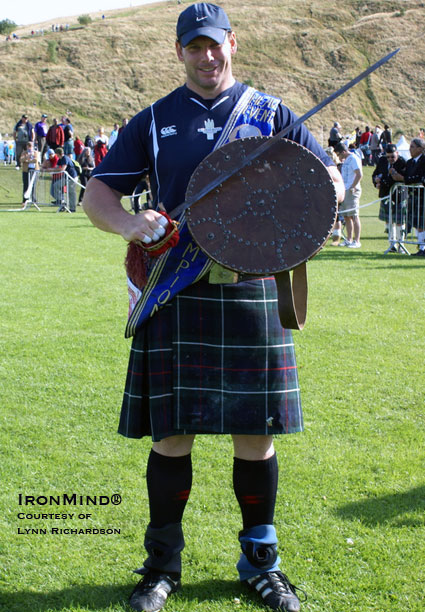 Aaron Neighbour, 2009 International Highland Games Federation Heavy Events world champion, will not be defending his title. IronMind® | Lynn Richardson photo.


Following is Carl Jensen's complete statement:

"The Victoria Highland Games Association (VHGA) is disappointed to announce that Aaron Neighbour of Australia will not be defending his 2009 IHGF World Championships title at the 2010 IHGF Lighthouse Brewing Company World Heavy Events Championships being held on May 22 - 23 in Victoria, Canada. Neighbour announced in April that he will be withdrawing from the twelve-man field.

"After consultation with the Canadian Scottish Athletics Federation (CSAF) and the International Highland Games Federation (IHGF) it has been agreed that the VHGA extend an invitation to Canadian athlete, Jason Johnston. Johnston has accepted and has joined the elite field of competitors that will be arriving in Victoria three weeks on May 20th."

Following is the revised official lineup, as given to IronMind®:

Craig Sinclair – Scotland
Greg Hadley – Canada
Hans Lolkema – Holland
Harrison Bailey III – USA
Jason Johnston – Canada
Kerry Overfelt – USA
Larry Brock – USA
Lyle Barron – Canada
Pat Hellier – New Zealand
Scott Rider – England
Sean Betz – USA
Sebastian Wenta – Poland

For full details on the 2010 IHGF World Championships, please visit the official IHGF website.