APL Armlifting Pro Classic at the SN Pro Expo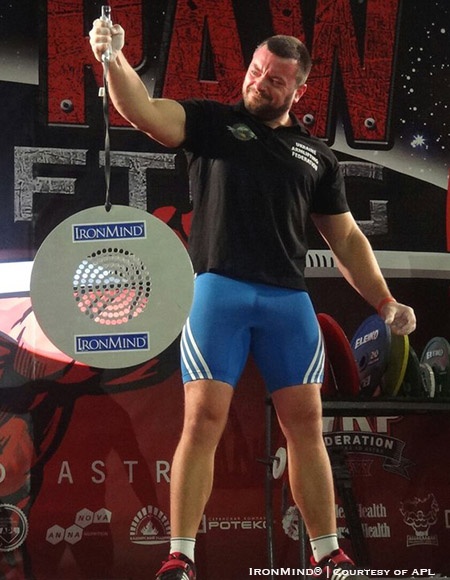 As part of the strength world extravaganza at the SN Pro Expo in Moscow, APL presented an international armlifting competition in the context of such strength-world stars as Kirill Sarachev, Misha Koklyaev, Dmitriy Klokov, Denis Cyplenkov, Sergey Badyuk . . . to name a few.

In case you are not familiar with the SN Pro Expo, it is the largest fitness expo in Russia—on a scale with the FIBO in terms of number of attendees—and you can see the bold face names it draws.

"We had 5 pro athletes from 5 countries and 4 disciplines—IronMind Rolling Thunder, Apollon's Axle and Captains of Crush Silver Bullet, plus the APL Saxon Bar," APL's Dmitriy Suhovarov reported to IronMind.

Overall results

1.  Andrey Sharkov/Russia
2.  Zinchenko Valentin/Belorussia
3.  Marek Leites/Latvia
4.  Berman Yakov/Israel
5. Vyasheslav Malyushitskiy/Ukraine

Suhovarov, a principal in terms of building the sport of armlifting both within Russia and worldwide, was extremely enthusiastic about how the APL grip competition had gone and is already looking forward to bringing things up another notch or two next year.

                                      ###



You can also follow IronMind on Twitter and on Facebook.                       



Want to talk grip, strongman, weightlifting . . . everything strength? Visit the IronMind Forum.