ALight System is Shipping
Introduced in the 2013 IronMind catalog, the ALight training system began shipping last Friday—ALight offers a revolutionary way to squat, dip and chin.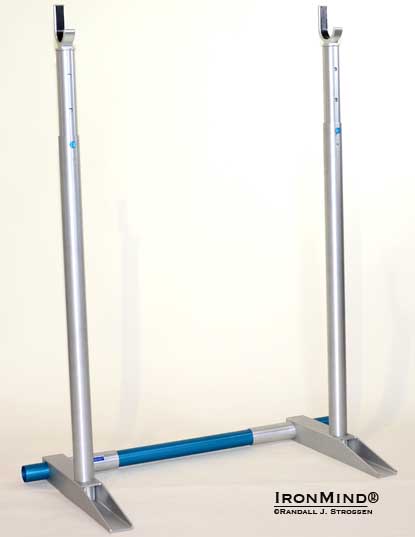 Squat racks that are gorgeous, weigh less than 15 kg and can hold 350 kg with ease?! The new ALight system from IronMind is revolutionary with its all-aluminum construction, along with no welds, nuts or bolts. Who says you can't be good looking and strong at the same time? IronMind® | Randall J. Strossen photo.


With it's head turning looks and break through performance levels, ALight is the way to have the big three of the strength and muscle world—squats, dips and chins— at your fingertips . . . just about anywhere.

With a lightening quick change, you can go from squats to dips. And when it comes to dipping, you decide on the width, as well as whether you would rather have the palms of your hands facing each other, or angled at 45 degrees.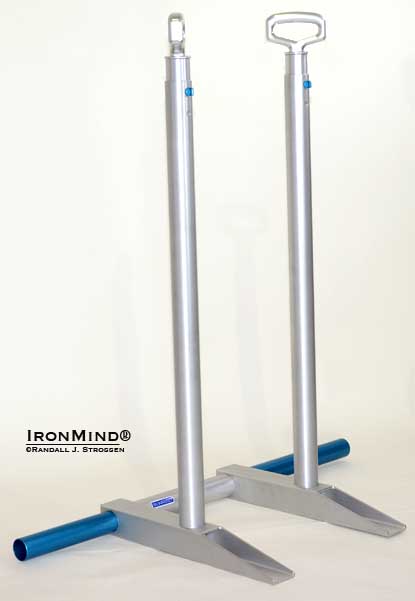 IronMind's new ALight system allows you to dip the way you want to, rather than forcing you into a one-size-does-not-fit-all rack. IronMind® | Randall J. Strossen photo.


Time to chin?

Once again, the switch is easier and quicker than changing a lightbulb and just because ALight is light, doesn't mean it's for lightweights.

Remember: ALight is from IronMind, so it's seriously strong. Weigh 300 lb. and want to do strict 1-arm chins? Shake hands with ALight and let the reps begin.



The Alight system allows you to chin just about anywhere and while this unit is for strict chinning only, it delivers the strength levels you would expect from IronMind. For example, if you're a 300-pounder who can do 1-arm chins, ALight can be your new playground.


### 



The IronMind Forum: discuss this article, talk strength, get help with your training.

You can also follow IronMind on Twitter.