Daniel Strauss Certifies on the IronMind Red Nail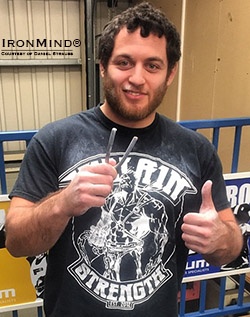 Martial artist Daniel Strauss has just been certified on the IronMind Red Nail.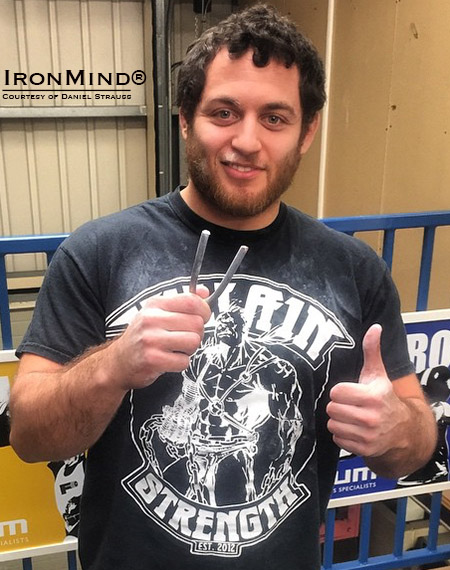 Daniel Strauss, a national and international level Brazilian jiu-jitsu competitor and teacher, has just been certified on the IronMind Red Nail, proving his merit as a steel bender. Strauss is 24 years old, stand 5' 9" tall and weighs 90 kg. IronMind® | Courtesy of Daniel Strauss


"I'm a Brazilian jiu-jitsu black belt: I compete and teach both nationally and internationally. I took up grip training to assist with my grappling, starting with thick bar and Captains of Crush grippers. I read about steel bending and didn't understand it, until I tried it of course, and was instantly addicted!


"As soon as I found out about the Red Nail certification, I set the goal of being added to the roster. Training grip is now a big part of my training and my jiu-jitsu game. I would like to certify on the [Captains of Crush] No. 3 and compete in some grip contests in the coming years. And I guess the Gold Nail is next? haha.


"I would like to thank Steve Pullum for being my judge and iron mind for organising it for me," said Strauss.

IronMind would like to second the thanks to Steve Pullum (of Pullum Sports fame), and issue a hearty congratulations to Daniel Strauss: Job done and your name has been added to the Red Nail Roster. Congratulations!

                                                      ###



Want to talk strength?  Join the IronMind Forum. 

You can also follow IronMind on Twitter and on Facebook.