Odd Haugen Strength Classic: All-American Strongman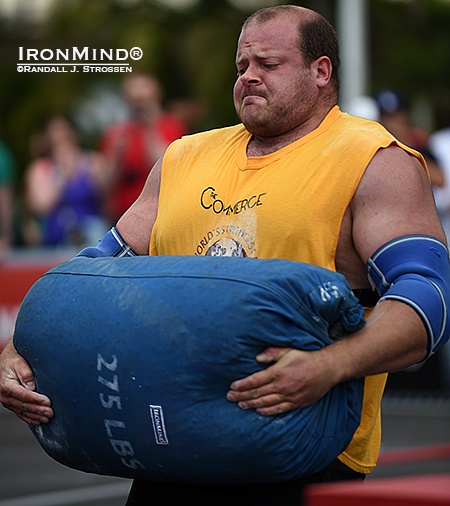 Don't be fooled by the name—expect to see international competitors as well as Americans competing at the All-American Strongman at the Los Angeles FitExpo this weekend.

David Ostlund, shown competing in last year's World's Strongest Man contest, will be at the Los Angeles FitExpo this weekend, competing in the All-American Strongman contest. IronMind® | Randall J. Strossen photo



The field includes Romanian strongman Paul Pirjol, local favorite Dan Harrison and World's Strongest Man podium finisher, Dave Ostlund.

And as a bonus, Jerry Pritchett and Dimitar Savitinov will have a three-event shootout with the winner getting an invitation for the last position open at the Arnold strongman contest. So, Odd Haugen explained, those two guys will actually be doing nine events on Saturday, the six events in the regular strongman contest and then their three shoutout events.

The competition begins Saturday morning at the Los Angeles FitExpo, runs all day, with walk-on mas wrestling matches in between strongman events, and for full details, please follow this link.


                                                           ###



Want to talk strength?  Join the IronMind Forum. 

You can also follow IronMind on Twitter and on Facebook.