2nd APL Western Europe Armlifting Championships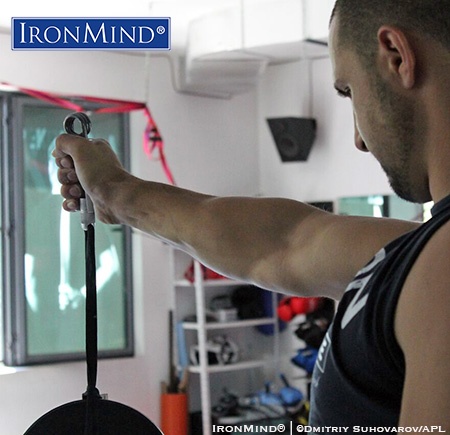 "We completed the 2nd APL Western Europe Armlifting Championships in WowSport gym in Plovdiv, Bulgaria, where we had armlifters from 5 European countries," Dmitriy Suhovarov reported to IronMind.

Featuring a simple, clean format, this grip contest had an open bodyweight class, men's/women's categories and two events: the Rolling Thunder and the CoC Silver Bullet.

Russian junior Aleksandr Filimonov won the Rolling Thunder, and Georgi Kunchev (Bulgaria) was second to world record holder Dmitriy Suhovarov in the CoC Silver Bullet.

"Also, we are provide CtD [Crushed-to-Dust!] Challenge but no one could complete all elements of the challenge," Suhovarov said.

"In western Europe, armlifting starts with APL in 2015, so its only first year and second big contest here. I remember first years (2010-2011) of armlifting in Russia and I see how it's transformed now to a serious sport and I 100% see the same picture in these countries. I think in one or two more years here we will provide a world-level competition."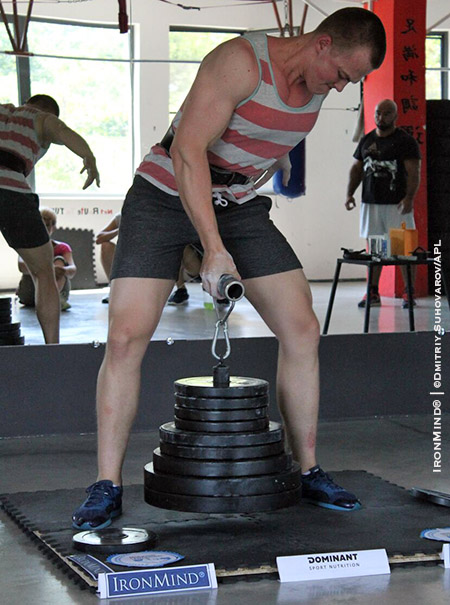 Russian junior Aleksandr Filiminov continues to impress: at 84 kg bodyweight, he pulled 92.5 kg on the Rolling Thunder, before missing 95 kg. IronMind® | Photo courtesy of Dmitriy Suhovarov/APL

                                         ###



You can also follow IronMind on Twitter and on Facebook.                        



Want to talk grip, strongman, weightlifting . . . everything strength? Visit the IronMind Forum.