2018 US World Grip Championships Events Announced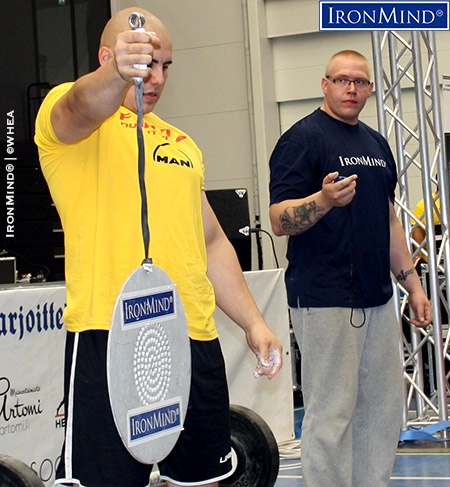 Saying that he wanted to give everyone ample time to get prepared, Jyrki Rantanen has announced the events for the 2018 US World Grip Championships almost 10 months before the event.

"As usual 60% of the events are benchmark IronMind events," said Rantanen, "and the 4th US World Grip Championships will be held 13th-14th, October at the Pure Power™ event in Hämeenlinna, Finland."
 
Events
IronMind CoC (Captains of Crush) Silver Bullet Hold
IronMind Hub
IronMind Little Big Horn
axle lift for max (men 50mm axle, women 40mm)
wrist roller machine for time (approximately 1.5 meters).
 
"The weight classes are -55kg, -72kg and 72+kg for women and -83kg, -93kg and 93+kg for men and, as usual, the athletes must be WHEA members with signed anti-doping contract latest on 3 months prior the event," said Rantanen.

                                                ###



You can also follow IronMind on Twitter, Instagram and on Facebook.                        



Want to talk grip, strongman, weightlifting . . . everything strength? Visit the IronMind Forum.