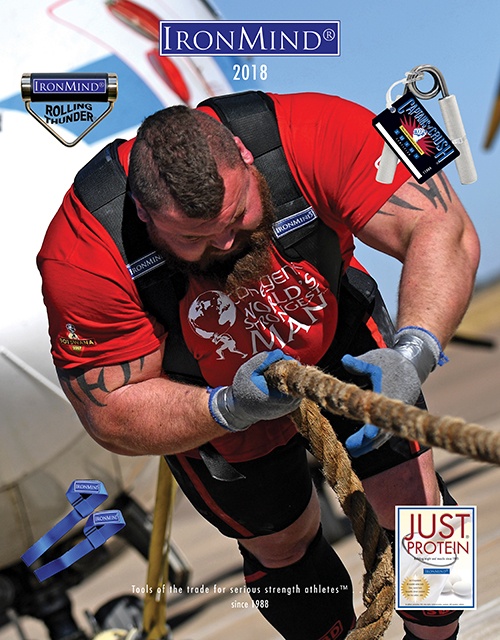 Captains of Crush grippers, Draft Horse pulling harness, Strong-Enough lifting straps, Rolling Thunder,  Vulcan racks, MILO . . . IronMind is home to some of biggest names in the strength world, and the 2018 IronMind catalog is now available.

Since 1988, IronMind has specialized in Tools of the trade for serious strength athletes™, combining leading-edge designs with legendary build quality and artisanal production. IronMind products have proven themselves in backyard, garage and basement gyms worldwide, as well as been featured performers on such stages as US Olympic Training Center and the World's Strongest Man contest, and when we say that IronMind products are designed, built for and used by the strongest men in the world, we mean that literally.

Whether you're chasing your first 90-kg power clean, can squat 200 kg for 20 reps or sleep with a Captains of Crush gripper under your pillow, if you are passionate about strength, you will love IronMind.

                                                        ###



You can also follow IronMind on Twitter, Instagram and on Facebook.                        



Want to talk grip, strongman, weightlifting . . . everything strength? Visit the IronMind Forum.