2018 California's Strongest Hands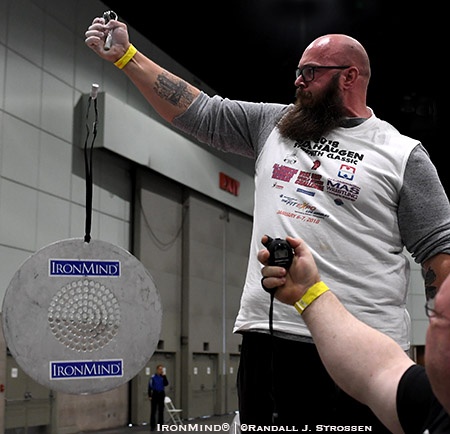 After its successful inaugural contest at the recent Los Angeles FitExpo, watch for more grip competitions from Armlifting USA., beginning with the 2018 California's Strongest Hands competition at Santa Cruz Strength next month.

Clay Edgin, who's considered to be a threat to the CoC Silver Bullet world record, has announced California's Strongest Hands on February 24 at his gym, Santa Cruz Strength. The events include the IronMind Hub, CoC Silver Bullet and Little Big Horn, so here's your chance—men and women, big and small— to latch on see how strong your grip really is . . . whether you're an OCR, a climber, a grip specialist, or someone whose life might depend on the strength of his or her hands, here's the perfect contest for beginners and veterans alike.

Looking a little further ahead, Armlifting USA has contests scheduled for events in Roanoke, Virginia on April 14 and Philadelphia on April 28 - 29.

                                                ###



You can also follow IronMind on Twitter, Instagram and on Facebook.                        



Want to talk grip, strongman, weightlifting . . . everything strength? Visit the IronMind Forum.