2016 IHGF Highland Games World Championships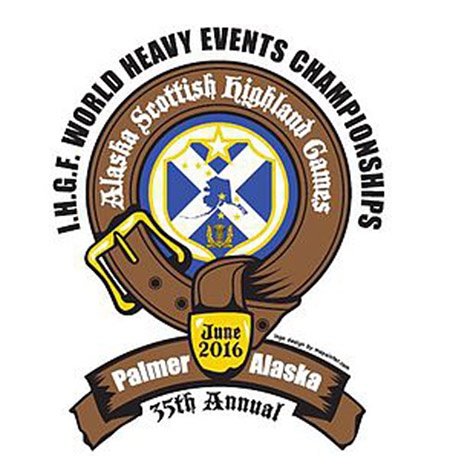 Palmer, Alaska is hosting the 2016 IHGF Highland Games World Championships this coming weekend, June 25-26, and Alaska Scottish Club Athletic Director Tim Kinkaid will be continuing the tradition that has included appearances by such top names on the international Highland Games circuit as Jim McGoldrick, Ryan Vierra, Doug McDonald, James Parmen, Larry Brock and Sean Betz.

"Tim Kinkaid has gone all out to make this one of the best and most memorable IHGF Highland Games World Championships," IHGF CEO Francis Brebner told IronMind today, and we have an incredible lineup:

• Dan McKim (USA)
• Matt Vincent (USA)
• Scott Ryder (England)
Sebastian Wenta (Poland)
• Lucas Wenta (Poland)
• Vladislav Tulacek (Czech)
• Jimmy Van De Walle (Belgium)
• Daniel Dorrow (Germany)
• Matt Doherty (Canada)
• Craig Sinclair (Scotland)

"The entire contest will filmed for TV by a European crew, and made into a one-hour show," said Brebner.

Five-time Highland Games world champion Ryan Vierra will be judging and legendary strongman and powerlifter Bill Kazmaier will be sharing the commentary with Francis Brebner, whose credits include winning the World Caber Tossing Championships seven times.

For details of this weekend's competition, please follow this link.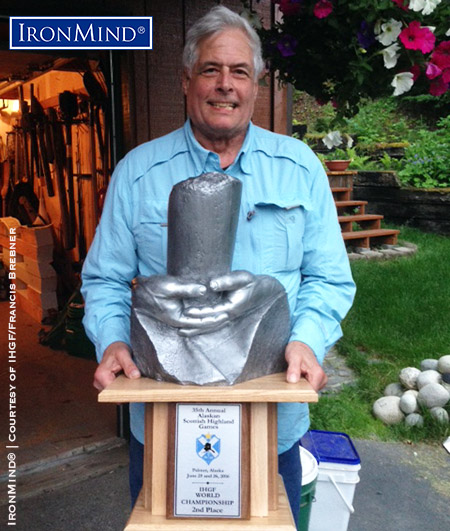 Tim Kinkaid has a 35-years under his belt as the Athletic Director of the Alaskan Scottish Highland Games and this year he's bringing the IHGF Highland Games World Championships to The Last Frontier. That championship trophy, by the way, is based on Bill Kazmaier's hands, so approach with all due respect and caution! IronMind® | Image courtesy of IHGF/Francis Brebner
 
                                          ###


You can also follow IronMind on Twitter and on Facebook.                        



Want to talk grip, strongman, weightlifting . . . everything strength? Visit the IronMind Forum.