2016 IHGF Calendar: Two Major Events Announced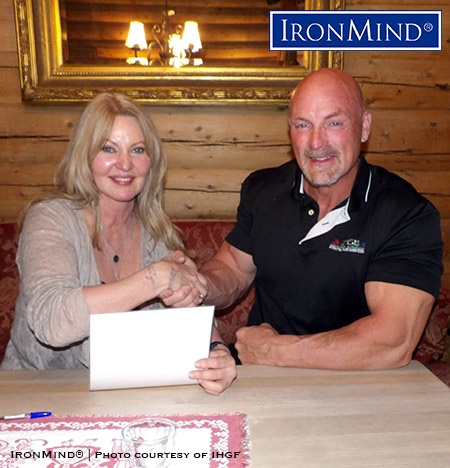 Continuing to expand their partnership, the International Highland Games Federation (IHGF) has signed an agreement with Fefor Hoyfjells Hotel for 2016.



IHGF's Francis Brebner returned to the USA after holding what he described as beiing "a fruitful Highland Games coaching clinic held in the majestic surroundings of the renowned Fefor Hoyfjells Hotel, in Vinstra, Norway.



"The hotel is set 2,800 feet above sea level, and with the stunning backdrop of Loch Fefor and panoramic views of mountains all around, it gives a real feel of Scotland," said Brebner, "and it has hosted such premiere strength events ome to many premier strength events such as the World's Strongest Viking and the IHGF Amateur World Highland Games Championships"

The IHGF clinic, covering all aspects of the Highland Games throwing disciplines,spanned five days.
 During the weeklong stay, talks between Anne Grethe Horten, the owner of the Fefor Hotel, Bear Siragusa, who also works at Fefor, and Brebner "covered the continuation of the IHGF World Amateur Highland Games Championships to be held at Arena Fefor, as well as staging the first leg of the IHGF Stones of Strength World Series for 2016. 

The official agreement between the IHGF and Anne Grethe for both major world events in 2016 was signed, and dates will be finalized soon.

"Discussions are also taking place for a first-of-its-kind, epic event to be staged at the Fefor Hoyfjells Hotel in 2016. Stay tuned on IronMind for a big announcement," said Brebner.

                                                     ###



You can also follow IronMind on Twitter and on Facebook.                        



Want to talk strength?  Join the IronMind Forum.