2015 IHGF All American Highland Games Championships

The McPherson Scottish Festival and Highland Games will be hosting the 2015 IHGF All American Highland Games Championships, and the winner will be invited to the 2016 IHGF World Amateur Highland Games Championships.

"The IHGF are very happy to be working with Athletic Directors for the McPherson Games—Dave Glasgow, Larry and Terri Ventress of the Heart of America Scottish Athletics (HASA) for making this event happen," said IHGF president Francis Brebner.

"To be part of the McPherson Games tradition is already a huge honor and thrill," said Brebner, "but to have a chance to also compete next year in Fefore, Norway gives this competition even more luster, so we are confident that all competitors will be bringing their A game to McPherson."

The 2015 McPherson Scottish Festival and Highland Games will be in Lakeside Park in McPherson, Kansas, September 26-27.
 
Here is the lineup of athletes for the 2015 IHGF All American Highland games Championships:
 
Kevin Becker
Sean Urquhart
Eddie Brown
Matt Hand
Damien Fisher
Scott Hutchison
Scott Chisholm
Jamie Baker
Andrew Heaton
Keith Painter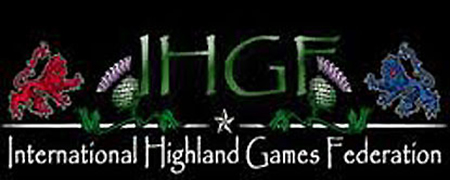 The International Highland Games Federation (IHGF) is committed to developing amateur heavy events competitors as part of its global strategy for expanding participation in and appreciation of the Scottish Highland Games. IronMind® | Artwork courtesy of IHGF

                                                          ###



You can also follow IronMind on Twitter and on Facebook.                        



Want to talk strength?  Join the IronMind Forum.