Kicking off the holiday season for all those who are strength minded, the 2013 IronMind catalog is beginning to work its way through the mail.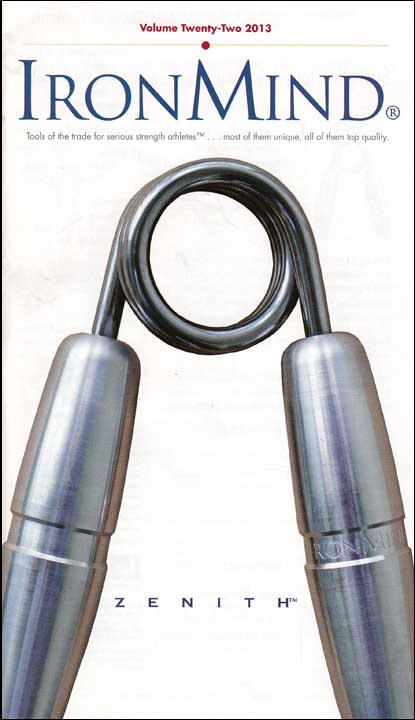 Since our first catalog in 1990, IronMind has featured "Tools of the Trade for Serious Strength Athletes," and the latest edition is no exception. IronMind® | Artwork courtesy of IronMind Enterprises, Inc.


Expect to see some new faces among the familiar stalwarts of the strength world: from Captains of Crush Grippers to SUPER SQUATS to MILO to Strong-Enough Lifting Straps to the Rolling Thunder and Apollon's Axle, IronMind supplies the world's strongest men as well as all the rest of us for whom getting stronger is serious business.

### 



The IronMind Forum: discuss this article, talk strength, get help with your training. 



You can also follow IronMind on Twitter.