2011 IHGF European Amateur Highland Games Championships
Adam Daruzs, the president of the Hungarian Highland Games Federation, has signed a contract to with the International Highland Games Federation (IHGF), "To host the 2011 IHGF European Amateur Highland games Championships," IHGF vice president Francis Brebner told IronMind today.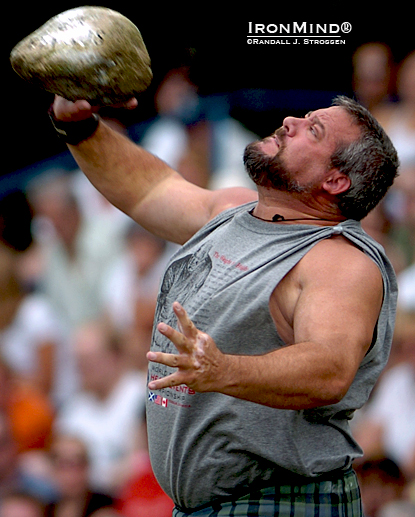 Along with Braemar Games champion Francis Brebner, five-time Highland Games world champion Ryan Vierra (shown on the Braemar stone at Fergus '05) will be sharing throwing secrets at a seminar in Hungary this summer. IronMind® | Randall J. Strossen photo.



Scheduled for July 2, this competition will feature "twelve of Europe's top amateur[Highland Games] athletes" in what will be a televised event.

"Adam, who has been competing in and organizing Highland games in his country since 2002, has done an incredible work in promoting the sport there and also in his neighboring countries," Brebner said.

In addition, Francis Brebner and Ryan Vierra will be leading a throwing clinic on the day after this competition.

Stay tuned for more details.
###


Want to comment on this article or just want to talk strength? Join the IronMind Forum!

You can also follow IronMind on Twitter.