2011 AOBS Dinner Announced
Started by the late Vic Boff in 1984 as a fraternal organization dedicated to preserving Iron Game history, the Association of Oldetime Barbell & Strongmen (AOBS) holds an annual dinner that is a rallying point for lifters, bodybuilders - not mention people who bend horseshoes or even stick their hand in mountain lion traps for the fun of it.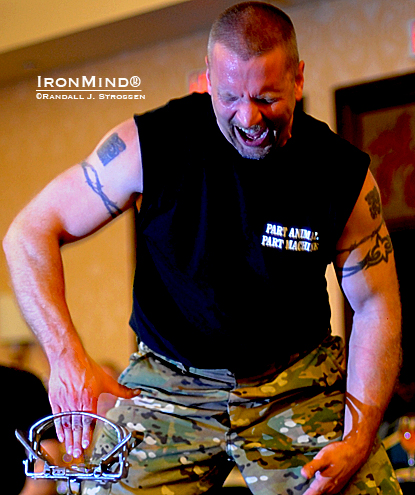 Pat Povilaitis—a mild mannered husband, father and IT engineer by day—takes a walk on the wild side as he sticks his hand in a mountain lion trap in a performance that has become one of the signature events at the annual AOBS dinner. IronMind® | Randall J. Strossen photo.


AOBS president Artie Drechsler told IronMind that the 2011 dinner has been scheduled for October 8, so mark your calendar and make plans now to attend. For complete details, please visit the AOBS website.

###


Want to comment on this article or just want to talk strength? Join the IronMind Forum!

You can also follow IronMind on Twitter.