2010 Super Series Final on Eurosport: Shaw, Shahlaei, Best . . .
The 2010 World Strongman Super Series final from Gothenburg, Sweden last December is airing on Eurosport on March 4 at 9:00 p.m., a Super Series spokesman told IronMind today.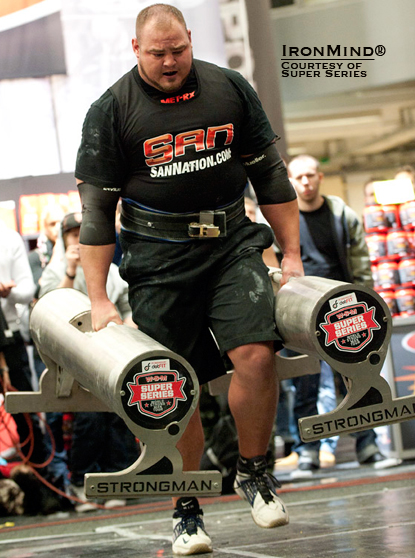 Is Brian Shaw the strongest guy around? He is coming off some huge strongman performances in 2010, including a victory at the World Strongman Super Series final contest and overall season championships. Watch Brian, Laurence Shahlaei, Nick Best, Louis-Philippe Jean and other top strongman competitors in the Super Series final broadcast on Eurosport. IronMind® | Courtesy of World Strongman Super Series.


In addition to this program, IronMind was told that a 2010 season recap would also be broadcast at a later date.


 ###


Want to comment on this article or just want to talk strength? Join the IronMind Forum!

You can also follow IronMind on Twitter.