2010 North American Highlander Association National Championships Announced
In a statement released to IronMind® today, the North American Highlander Association (NAHA) announced that "the 2010 NAHA Nationals will be held July 31, in Omaha, Nebraska."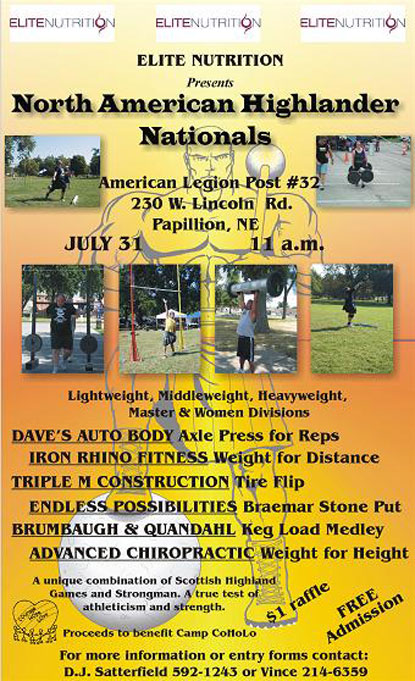 NAHA combines traditional Highland Games and strongman events in an increasingly popular format. IronMind® | Artwork courtesy of D. J. Satterfield/NAHA.


"We are planning on a great turnout and will once again be paying out cash to the top 3 in each division, along with their custom awards," NAHA founder D. J. Satterfield said. "This year, we have increased the total payout to over $1,200 in cash and prizes. We are very excited to be able to do this for the competitors, once again."

"This contest will also be a benefit for a local charity, Camp CoHoLo, a camp for children with cancer. There will also be a raffle set up for the charity with various items available to win."

Please visit the official NAHA website contest page for full details.