2010 Iceland's Strongest Man
"Iceland's Strongest Man will be on the 16th and 17th of June, and Stefán Sölvi [Petursson], last year's winner, will be there defending his title," Hjalti Arnason told IronMind® today.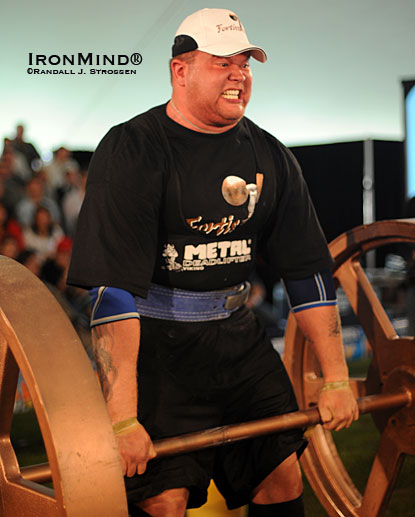 Stefan Solvi Peturrson, who was a huge hit at Fortissimus 2008, is the defending Iceland's Strongest Man. IronMind® | Randall J. Strossen photo.


"Overhead lift, farmer's walk, loading race, Husafell stone are among the events," said Arnason. "This contest is a qualifier for WSM [World's Strongest Man], and the three best will also be invited to the Jon Pall Sigmarsson Classic."

And talk about a legacy: "This is one of the oldest [strongman] contests in the world . . . since 1985, [it's] 25 years old," Hjalti Arnason said.


Want to discuss this article? Join the IronMind® Forum!