2010 Icelandic Fitness and Health Expo

Hjalti Arnason has been working hard to bring a fitness expo to the Land of Fire and Ice, and he just told IronMind® that the Icelandic Fitness and Health Expo is set for November 19 - 21.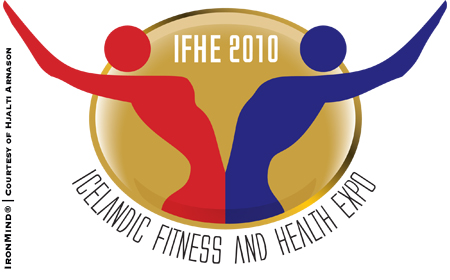 With Hjalti Arnason leading the way, the Land of Fire and Ice is serving up a fitness and health expo later this year. IronMind® | Artwork courtesy of Hjalti Arnason.


Hjalti described this expo as being "like a mini-Arnolds," and he said it will include "IPF Powerlifting, amateur strongman, the Jon Pall Sigmarsson Classic, bodybuilding, fitness, 5K pump and run, a public health conference, gymnastics . . .," so it doesn't really sound so mini after all.

Iceland-with its unique culture, natural beauty, tradition of strength, and a location that is convenient for both Europeans and North Americans-strikes IronMind® as an ideal destination for a fitness expo.

Stay tuned for more details.
Want to discuss this article? Join the IronMind® Forum!

You can also follow IronMind® on Twitter.